---
---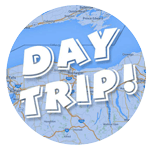 DAY TRIPS AROUND ROCHESTER put together their 2017 top 10 list of Rochester displays, and even created a
Google Maps layer
with all of the area shows and displays for your convenience!!
---
---
---

Rochester.KidsOutAndAbout.com maintains a yearly list of local displays, both commercial (like Garden Factory) as well as residential (like Yorktown Drive). Very helpful in planning a night out around town to check out the lights!
---
---

In December 2015, our website was mentioned in the Democrat & Chronicle as a top favorite spot to view Christmas light displays!!
View it here
.
---
---
We learn new tips & tricks and share ideas with others in this do-it-yourself hobby, by utilizing several medias. On Facebook, there are several groups including Light-O-Rama Users, Christmas Light Shows of Rochester NY, and Advanced RGB Pixels and Controllers. On YouTube, there several users with plenty of knowledge, including John Storm's "listentoourlights" featuring hundreds of how-to video tutorials. If you think that this stuff is way too impossible to learn, it is not! There are plenty of helpful people around that can point you in the right direction.